Meet Alison Clay-Duboff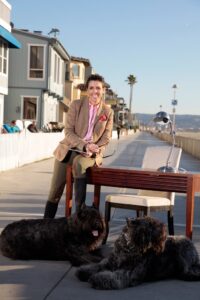 When I was given the arduous task of writing an "About Me" I didn't know where to start. So I asked my clients WHY they chose me to represent them. Here is a micro snapshot of their responses:
Proactive
Caring 
Enthusiastic
Understanding 
Knowledgeable 
Integrity
Calm
But my web designer said I needed more.
I am passionate. I love life.
I grew up in Beverly Hills but my home was the universes my mother created outside of the city limits. We spent every summer in Europe, based in Paris and travelled by train all over Europe. This was my education and biggest contributor towards my personal and professional life. Everything about me is permeated by what I learned overseas as a young person, and then later when University took me back to Paris and beyond.
I finished off studies with a degree from George Washington University, in DC.  After working in PR and Marketing in NYC I embarked on an expatriate life where I lived in over 6 countries over 10 years. I had many adventures and met an array of interesting, influential and intriguing people.
My first taste of Real Estate was helping Expats find housing in Paris France. I loved it and apparently was good at matching many Executive's needs with appropriate housing. And I was becoming Parisian! I quickly became bilingual English French.
Life threw me a curve ball in 2000 with the unexpected death of my husband. I came back to California with my 9 year old daughter, two Dalmatians and a cat. I faced an uncertain future. Widowed after 10 years of marriage, my daughter and I left behind a three year posting in Riyadh, Saudi Arabia filled with memories and friends to start over with a new life California.
But life had much more in store for me. I was 36 with a lot of love to share.
I found that someone to love and in 2003 Ken and I married on a small island in the Bahamas with our two young daughters at our sides. We are a blended international Brady Bunch family. As of today all the kids have moved out! Except for a 2o year old straggler, but she'll find her way too.
I was quickly approaching 50 years of age and I knew my husband had big plans. He had to because I gave him a whopper of a surprise for his 50th.  Long story short, he actually kidnapped me to Paris! It was a dream vacation; 10 stars all the way, every day a new surprise from a birthday lunch with friends from all over the globe, 3 star Michelin cooking class with a famous chef, a private tour of the Louis Roederer Wine Cellars, Dinner at Alain Ducasse's new restaurant and more. But, Ken got sick and ended up in the hospital. Turning a temporary negative into a positive (my forte), we got to spend 10 extra days  AND we came home with a Bouvier puppy to join our other two waiting at home in Redondo Beach. Life is a journey. We named our pup I.V., yes after intravenous.
My other love is Real Estate and all who know me know this to be true.
Navigating this highly competitive market I have created a client base who appreciates my time and diligence. Speaking of time, response time is the number one priority along with treating them so that they feel they are the only client.
With every transaction I bring dedication, commitment, honesty, integrity, diligence, fierce negotiating skills, respect of my realtor community and a vast array of team members that ensure my buyers and sellers experience is top-notch.
I look forward to the future making dreams come true, or nightmares end, or just being a resource or a friend in need.