Global Real Estate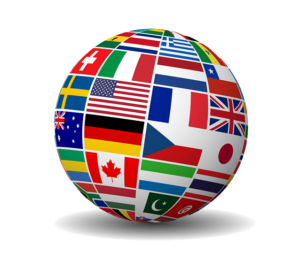 Real Estate is a 
Global Market Place, inbound, outbound and local multicultural
People from all over the globe wish to purchase property in the our beautiful bubble and to this point I'm off to Italy to present "A taste of the South Bay" to a successful group of Italian Realtors, investors and prospects. They want to savor the possibilities from the jaw dropping cliffs of the Palos Verdes peninsula, to the chic and sporty Manhattan Beach, South to the sparkling shores of Redondo Beach, with its visiting dolphins and whales, bike paths, to the night life of Hermosa Beach, the South Bay represents a lifestyle.
Financial opportunities have been created from the burgeoning internet based real estate entities such as VRBO, Airbnb.
These profitable niche travel trends have expanded the viability and demand for a range of properties, from modest single family homes & town homes, to multi million dollar Estates.
Equally increasingly emergent, is the acquisition of property abroad. US Citizens are purchasing second homes and investment opportunities in countries such as Italy, France, Mexico, Columbia Indonesia and farther afield.
As the Chairlady of the Global Real Estate Committee at the South Bay Association of Realtors, my goal is to educate the local and Global Real Estate Practitioners, as well as private individuals on the multiple positive possibilities of Global Real Estate.
---
Here is a link to some of the most interesting faces, moments and monuments we experienced during our three weeks in India.
Tahiti, French Polynesia:
Garlasco – Pavia (Lombardy), 6 new apartments for sale: Prices starting from Euro 52,200 ($55,750).
Ladispoli – Rome (Lazio), apartment in front of the beach, 2 bed/2 bath, for sale: Euro 195,000 ($208,000).
Asciano – Siena (Tuscany), amazing furnished 3 bed / 2 bath, for sale: Euro 465,000 ($496,000)
Principina a Mare – Grosseto (Tuscany), great villa 4 bed/4 bath, for sale: Euro 590,000 ($630,000).
If you are thinking of a trip to Florence (Tuscany), take a look at this vacation rental:
 Capoterra – Cagliari (Sardinia):
New listing in Sardinia:
http://www.pierolorenzorealtor.com/san-giovanni-di-sinis.html
For these two, the prices have been reduced, making them an even better deal:
http://www.pierolorenzorealtor.com/2-bed-1-bath.html
http://www.pierolorenzorealtor.com/3-bed-2bath.html
Lake Maggiore:
http://www.pierolorenzorealtor.com/luino-villa.html
Milan:
http://www.pierolorenzorealtor.com/pioltello.html
Marche:
http://www.pierolorenzorealtor.com/amandola-2-bed–3-bath.html
Bologna:
http://www.pierolorenzorealtor.com/castel-san-pietro-terme-bologna.html
Palermo:
http://www.pierolorenzorealtor.com/trappeto-ground-floor.html
Tuscany:
http://www.pierolorenzorealtor.com/arezzo1.html
Tuscany:
http://www.pierolorenzorealtor.com/lari—pisa.html
Tuscany:
http://www.pierolorenzorealtor.com/villa-le-rose—impruneta.html
Umbria:
http://www.pierolorenzorealtor.com/amelia1.html
Calabria:
http://www.pierolorenzorealtor.com/tropea-2-bed–1-bath.html
Sardinia:
http://www.pierolorenzorealtor.com/san-giovanni-di-sinis.html
Tuscany:
http://www.pierolorenzorealtor.com/villa-le-rose—impruneta.html
Tuscany: 
http://www.pierolorenzorealtor.com/montecatini-villa.html
Lombardy:
http://www.pierolorenzorealtor.com/nerviano-3-bed–2-bath.html
Tuscany:
http://www.pierolorenzorealtor.com/pontassieve.html
Tuscany – For this listing the price was reduced:
http://www.pierolorenzorealtor.com/villa-lorenzana.html
Here you will find all our Italian listings:
http://www.pierolorenzorealtor.com/